Category: Art and Entertainment
In NYC? Check out these great feminist events!
November 10, 2010
Tonight, there are no less than THREE great feminist events, featuring rockstars from the field on a variety of topics. Check them out: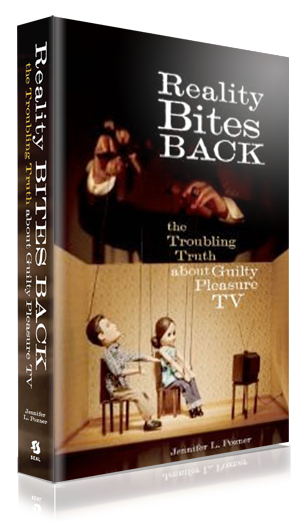 Media critic and reality TV show expert (how so, you say? How about watching 1000+ hours for research? Gutsy, to say the least) Jenn Pozner is hosting a book launch party and "tweet-up" with @blogdiva for her new book, Reality Bites Back. The book dives straight into the world of reality TV, and what its prevalence in our culture has taught us about "women and men, race and class, love and sex, beauty and violence, advertising and consumption." Read an excerpt from the book on America's Next Top Model on Jezebel, and then RSVP on Facebook!
Are you sick of hearing the question, "where are the young feminists?" So are young feminists. 92Y is hosting an event with a panel comprised entirely of Generation Y'ers doing work in the feminist field, whether it's online or in research or in print, including Progressive Women's Voices alumnae Courtney E. Martin and Shelby Knox. Naomi Wolf, author of The Beauty Myth, moderates.
Finally, Women's eNews and the National Sexual Violence Institute hosts an important talk called "Drawing the Line: Sex and Consent." Subtitled "a conversation about the language of rape," this talk will tackle how language plays into a culture that too often fails to take rape seriously. Nancy Schwartzmann of "The Line Campaign" and PWV alum and Racialicious blogger Andrea Plaid will be on the panel. Check out this event and more on Women's eNews' website.